Day:  11 February 2022
Time: 12:00 – 13:30 GMT
Place: online
Speaker: Elise Seip Tønnessen, University of Agder
To read the abstract and attend the talk, register here: https://www.eventbrite.se/e/multimodality-talks-series-elise-seip-tnnessen-biljetter-251110376897
Abstract
Traditionally children's stories and poems have been conveyed in a multitude of modes, from oral storytelling, rhymes and lullabies to picture books, comics, tv series and films. Hence, studies in children's literature may have contributed in a particular way to raise awareness of literature being about more than words. This makes it an interesting field for exploring the functions of multimodal reading.
From my experience as a literature teacher, parent and grandparent, I find that we read literature with children to be amused, or provoked, to be immersed in a possible world different from the one we inhabit in our everyday life, to enjoy the beauty of literary expression, to understand more about our own life as well as that of others. In literary reading, we find a focus on form as such, but also on how the connection between form and content may evoke personal engagement.
In this talk I aim at discussing how multimodal reading of literature may expand the aesthetic experience for young readers with limited literary experience, as well as for literary scholars. I will pick my examples from the recent history of children's literature, mainly in Norway/Scandinavia, starting with an early example of cross-media storytelling in the heyday of radio in the 1950ies. Some decades later I will make a stop at modern picture books, and see what scholars in that tradition have contributed to the understanding of multimodal literary reading. In recent years the so-called 'visual turn' seems to develop into a variety of formats for visual storytelling, expanding in genres as well as target groups. Here I will focus on what I have called visual novels, which may draw on inspirations from other media, such as computer games. Finally, I will include examples from digital literature for children, expanding the range of modes into apps that combine words and images with sound, animation and interactivity.
Bionotes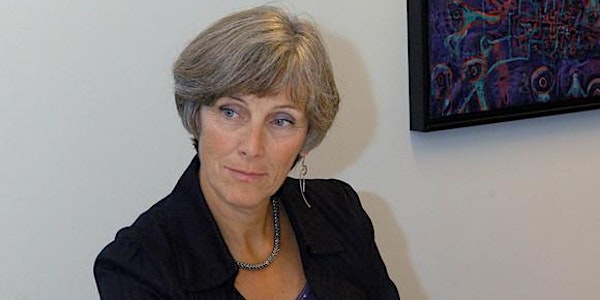 Elise Seip Tønnessen is Professor emeritus at Departement of Nordic and Media Studies, University of Agder. Her teaching and research has been on the crossroads of Norwegian (as mother tongue) and Media studies, mainly in Teacher education. Her research interests are broad, with multimodality as a continuous focus in projects about children's texts in school as well as in leisure time contexts. From 2010 to 2015 she was leader of the research initiative Multimodality and cultural change (MULTIKUL) at University of Agder.
Recent projects include digital literacy practices in Teacher education (DigiGLU, see https://www.idunn.no/doi/book/10.18261/9788215026312-2016 .org), Visual-numeric literacy in upper secondary school (INDVIL, see https://indvil.org/) and reading of picture books and apps in kindergarten (VEBB, see http://vebb.uis.no/). Recent international publications include Social Semiotics; Key Figures, New Directions (with Andersen, Boeriis & Maagerø; Routledge, 2015); Multimodality and Aesthetics (ed. with Forsgren; Routledge, 2019); and Women in Social Semiotics and SFL; Making a Difference (with Maagerø & Mulvad, Routledge, 2022)
You'll receive the link to join the meeting upon registration.